SITE INDEX
Banner-Related
BANNER HOME PAGE
MEANINGS
INSTRUCTIONS
WORSHIP TIME
PEG'S BANNERS
LINKS
CONTACT ME
ORDER FORM
PEG'S CATALOG
Other
PEG'S BASKETRY
ART BY ARNIE
CHEAP VACATIONS
REVIVE US!
TESTIMONIAL
MY CHURCH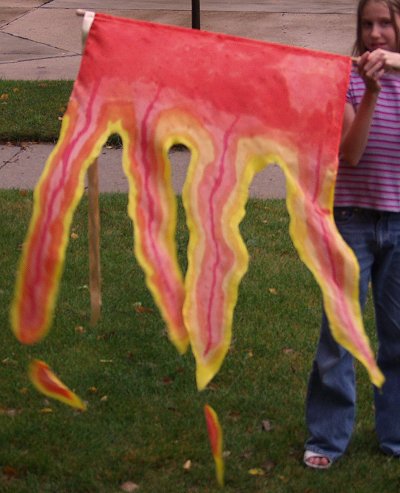 "The Fire of God banner has trailing "sparks" and glows like fire when waved. $40.00 plus $4.50 shipping.
Banners are made after order received. Though I try to act quickly, due to time constraints, please allow about 3 weeks for order fulfillment. If your order includes multiple banners resulting in excessive shipping charges, I reimburse the excess.


Copyright 2002-2004 by M.L. Arnoldussen. All rights reserved.